---
Self-Expression (n.) (slfk-sprshn) – Expression of one's own personality, feelings, or ideas, as through speech or art.
Almost all cars roll off a production line. Factory options and so-called special orders are only unique to an extent. If it is offered in a brochure, someone else can buy it, too!
Be your own designer, let your imagination be your guide and let Carbon Demon fulfill your artistic desires.
Now you can customise your vehicle at a fraction of dealership prices. It will be totally unique, too!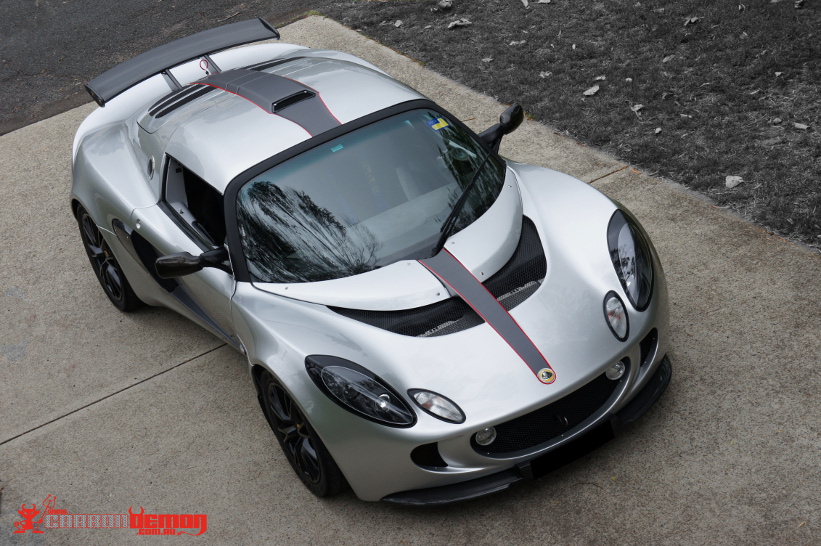 Custom racing stripes on Lotus Exige, Mini & AC Cobra modified by Carbon Demon – approved by Morpheus.
Bespoke cars made even more desirable with some tasteful vinyl additions.