---
Dream machine – custom finish GT-R R35 on 20" RAYS rims with HKS titanium exhaust.
Semi-sheen lustre gave it an even beefier look. The finish suits the car's design to a T!
This GT-R was factory-painted white and was the fourth R35 that we had matte black vinyl wrapped. The mirrors & front bar highlights were wrapped in gloss red vinyl.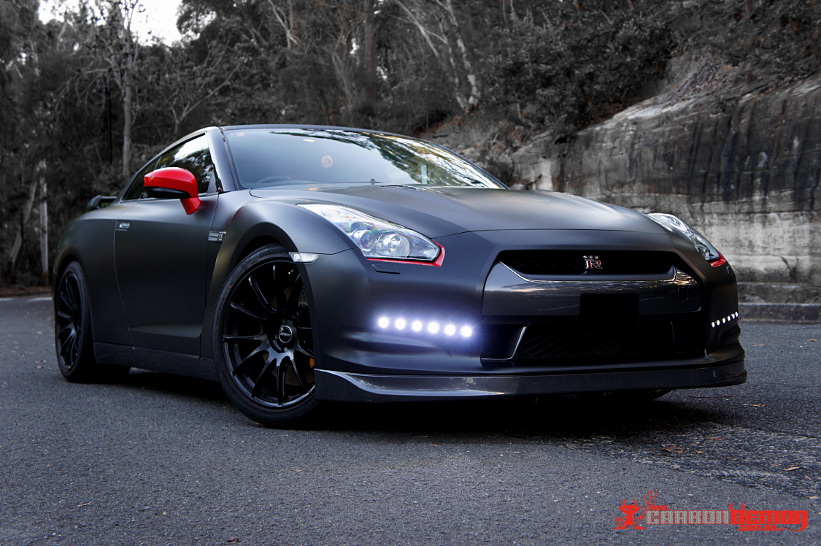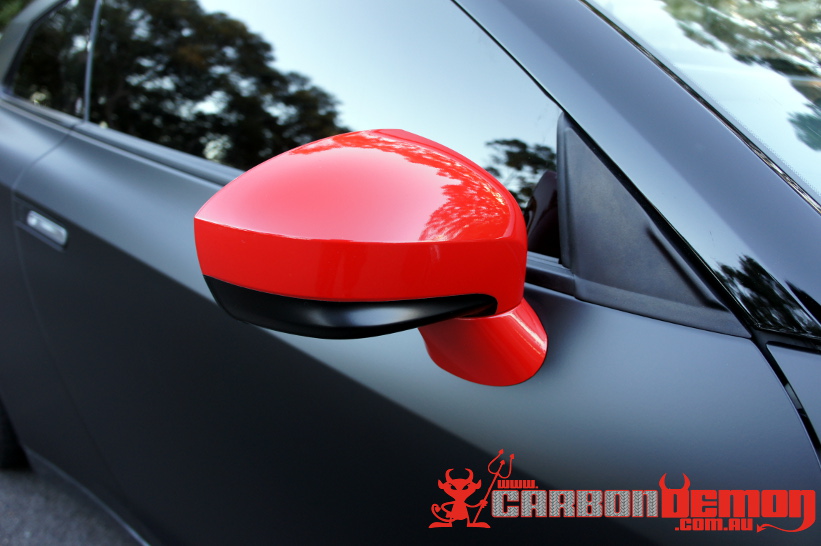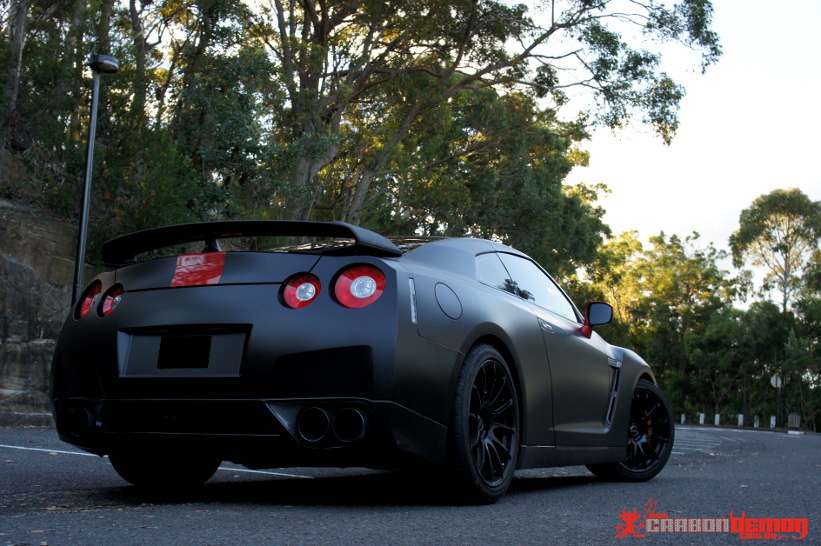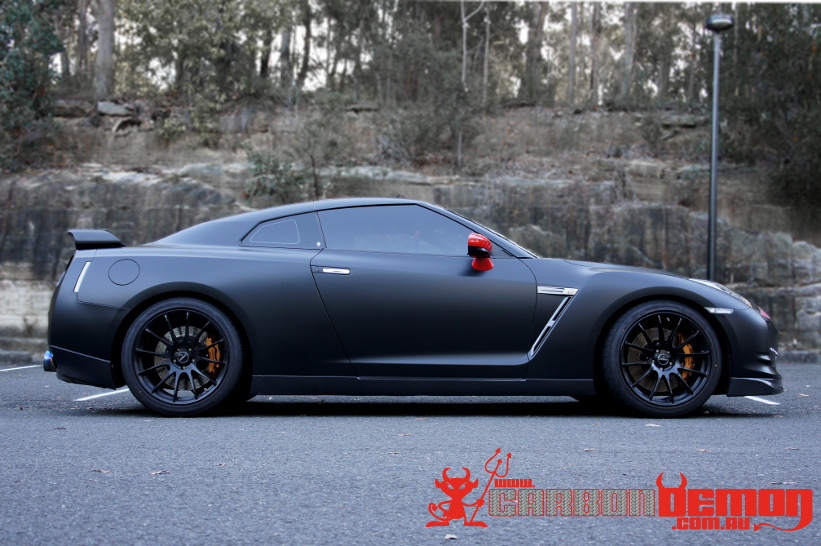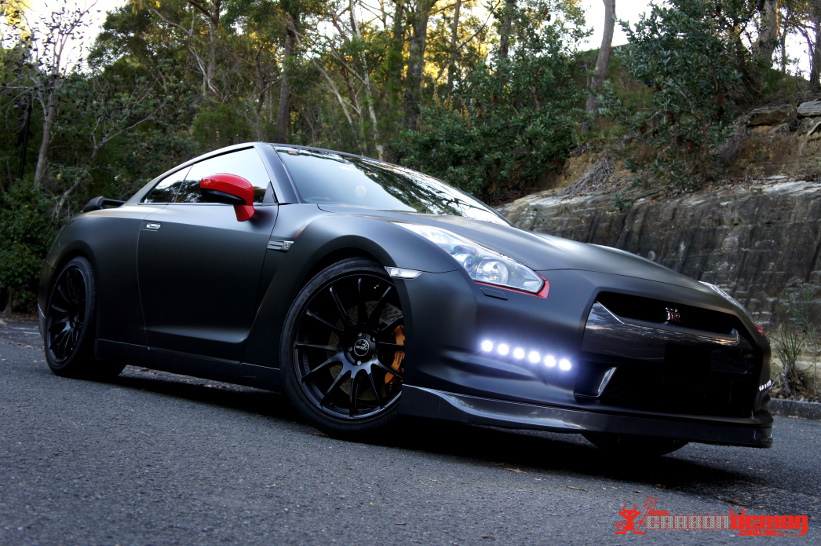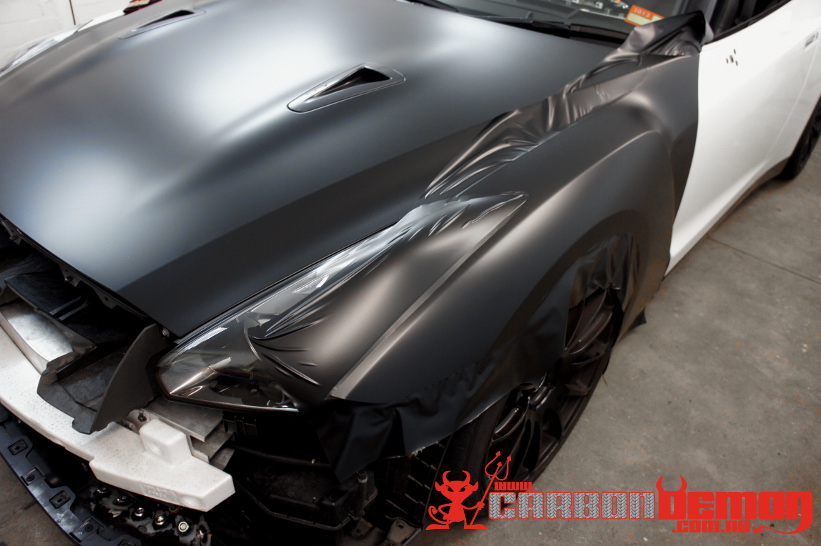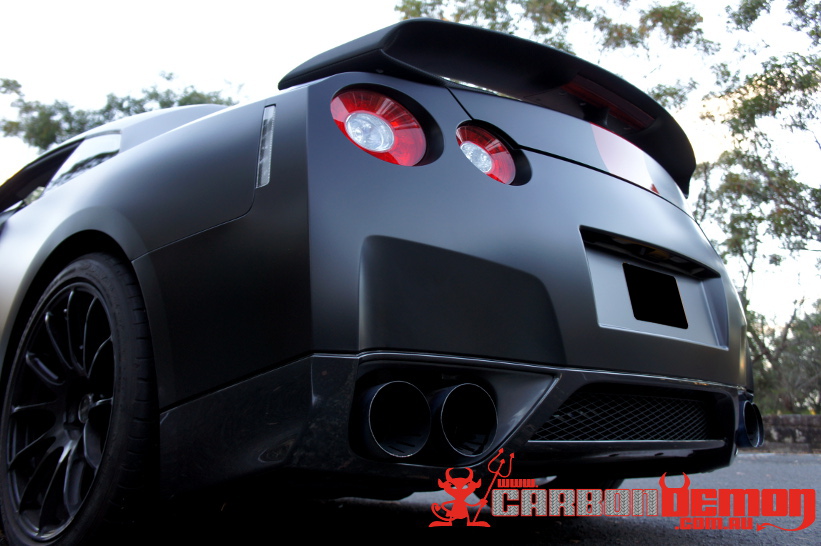 Vinyl types used:
• Matte black – Body
• Carbon fibre – Roof
• Gloss red – Mirrors, boot lid stripe & front bumper (near head lights)