---
Following the success of the XF, Jaguar Australia initiated the production of another matte vehicle, the XKR Stealth.
"Carbon Demon has been fantastic in creating the Matt Black Jaguar products. The level of detail to ensure that the product is finished to a high standard is very impressive.
The vehicles that Jaguar Australia have done create a significant amount of attention and help raise the profile of the Jaguar brand. Something different always stands out… and the Matt Black Jaguar products certainly do that.
The vehicles were done for two specific purposes. Both of which had tight deadlines for completion. Extra effort was made to ensure the cars were ready in time; the result was perfect. The XF was even featured as part of Top Gear Live Australia.
Great work from the Carbon Demon team… most definitely a supplier to keep on the books and use again."
Kevin Goult
Brand Manager – Jaguar Australia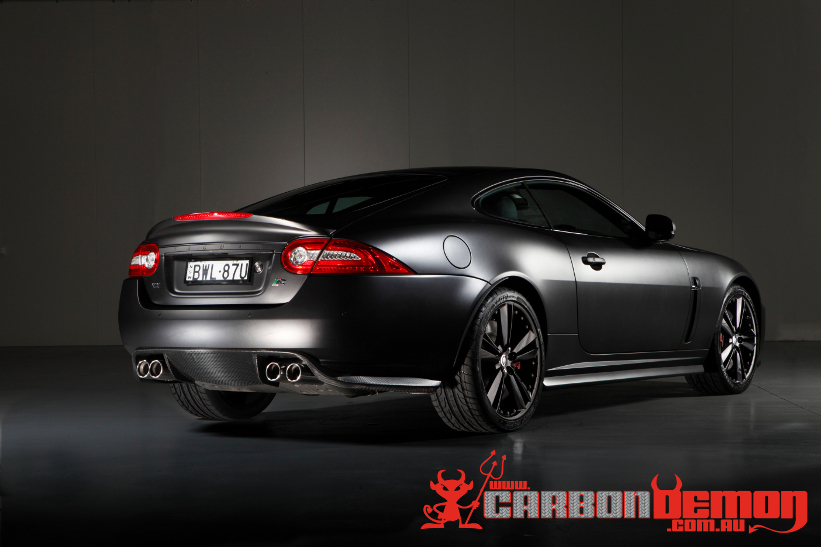 To see more of this amazing all-aluminium supercar, please visit:
http://www.jaguar.com/au/en/#/xk/models_features/models/xkr1