---
Fully modified VW Scirocco R in 3M Matte Grey Metallic car wrap.
Only the best modifications have been fitted to this VW: ADV1 rims, KW suspension, R buckets, AP brakes, Michelin Super Sports, power upgrades and…Carbon Demon vinyl wrap.
The gloss black vinyl roof wrap complements its dark-tinted windows; this is probably the most tastefully modified 'Rocco in Australia.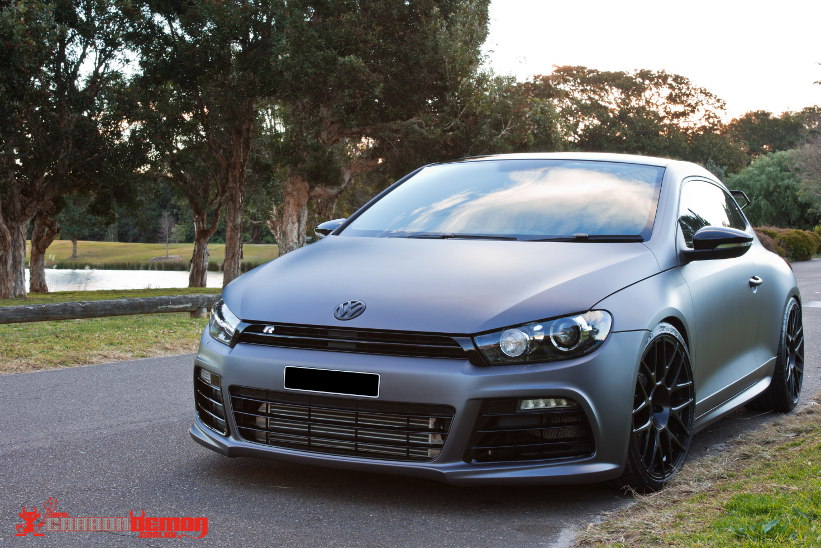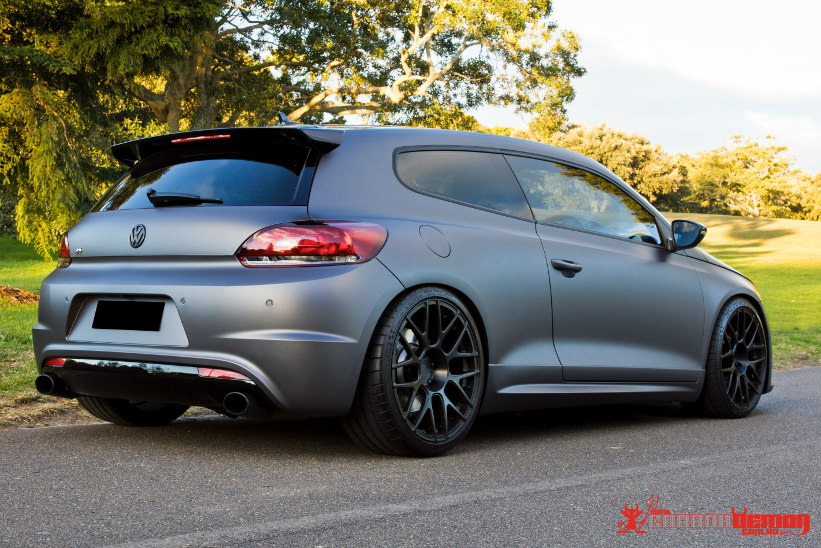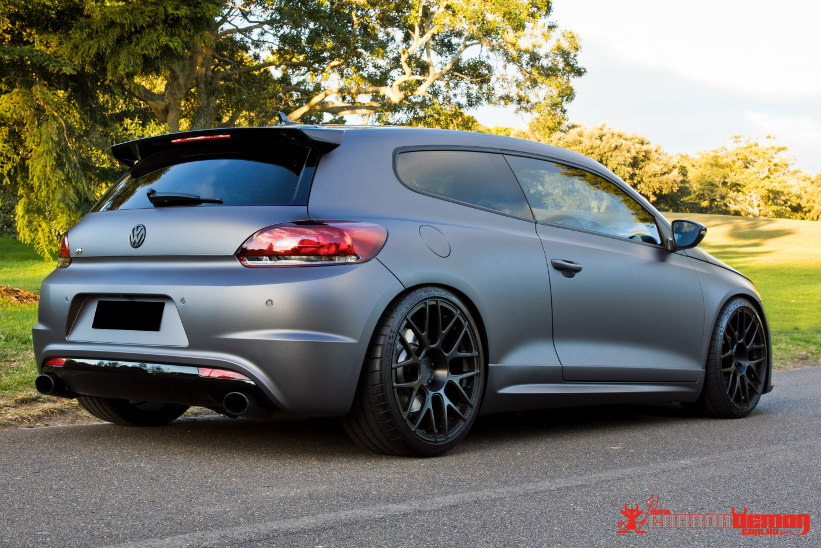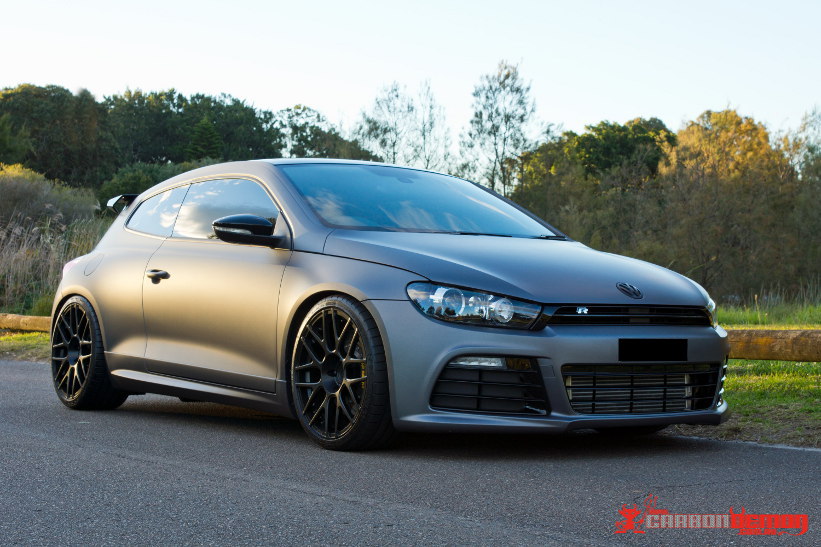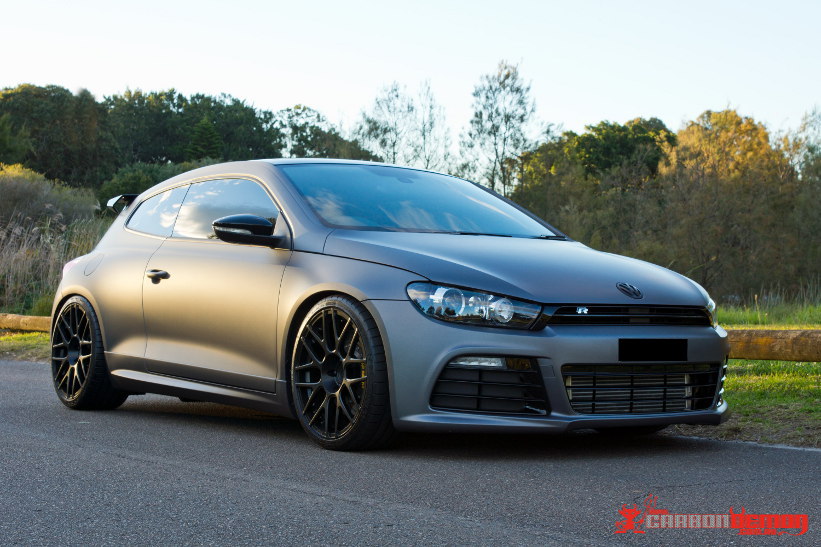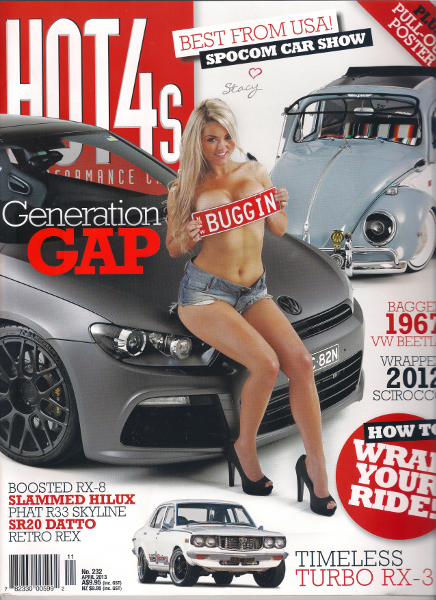 See how we wrapped this car here.